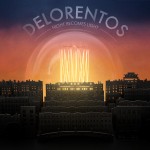 Vicar St & Night Becomes Light Tour!
Hiya!
The Night Becomes Light Tour has been amazing over the past month – Sold Out gigs, brilliant new venues and lots of new faces hearing lots of new songs! From Cork to Mullingar and from Waterford to Limerick every gig was great for tons of different reasons, and we tweaked and changed the new songs as we went, making tiny improvements along the way. It was a pleasure to play with The Academic, Jape, Villagers, Gavin James & Hudson Taylor as we went around the country, joining up with the Meteor Choice Music Prize tour and MTV Crashes Cork along the way!
Thanks to everyone who came and made it one to remember!
The final gig of the tour is Friday December 12th in Vicar St– tickets are nearly all gone – and as we head to the amazing Other Voices the next day for the weekend we're not going to do another! 🙂
Get your tickets now: CLICK HERE
We've been bowled over by the reaction to the record; thank you! If you haven't got it already, CLICK HERE.
We're looking forward to announcing some new dates very soon, both at home and abroad! In the meantime, keep an eye out for us over Christmas on tv, radio and in person…. See you in Vicar Street!
Kieran
+ Ross, Ro, & Nial
Delorentos
facebook.com/delorentos