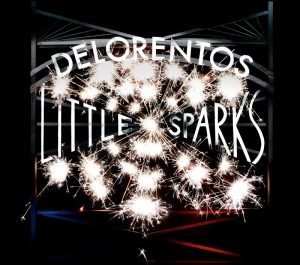 Little Sparks out now! + Web show & Pop-up shops!
Our New album Little Sparks is out Now!
You can get it in all good record stores in Ireland, online at iTunes here and in physical worldwide from tower records here.
We're doing some creative things with the release: Tonight we play an ONLINE streamed launch gig and it's open to everyone! from 9pm click on our facebook page to watch it streamed live.
Also; over the next three weekends we're going to be opening up Pop-Up shops in vacant premises in our cities and bringing them to life for the day. As well as selling our album, we'll play live performances, show people the instruments and how to play them, and just generally try to bring a bit of fun and colour to an otherwise empty space. We dunno how its all going to unfold yet, but that's half the adventure! The first two are this Saturday 28th on 6 Opera Lane, off Patrick St, Cork; and this Sunday 29th on Fairhill St, Off Dominick St, beside Monroe's & the Roisin Dubh, Galway.
Come down, bring your friends and family and have some fun…
Anyway, Little Sparks is now available!
thanks for reading and see you soon!
Delorentos
Heineken Music: 
The Star 
Mail on Sunday: 
Entertainment.ie: 
Hotpress: 
Irish Times: 
Irish Independent 
Sunday Times: 
Sunday Business Post: 
Metro:
RTE Guide 
Goldenplec: