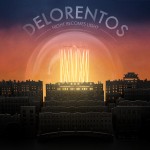 Night Becomes Light Album & Tour!
Night Becomes Light: Released on October 10th!
We have three *free* all ages instores in Dublin:
Tower Records: 1pm Friday 10th Oct (Electric)
HMV, Henry St: 2.30 Sat 11th Oct (Acoustic)
HMV, Grafton St: 2 Sun 12th Oct (Acoustic)
We'll also be chatting and signing if you'd like on the day…
It's also time to get your tickets for the Autumn tour!
NIGHT BECOMES LIGHT TOUR
Cyprus Avenue, Cork, Oct 24th – Tickets: http://e1.ie/2r6m
Dolan's, Limerick, Oct 25th –– Tickets: https://dolans.ie
Number 1 Bar, Mullingar, Oct 31st-Tickets: http://www.facebook.com/number1.mullingar
Set Theatre, Kilkenny, Nov 1st – Tickets: entertainment.ie / Rollercoaster Records
Spirit Store, Dundalk, Nov 6th – Tickets: www.spiritstore.ie
Shortts, Waterford, Nov 7th –– Tickets: www.crystalnightclub.ticketabc.com/
Kavanaghs, Portlaoise, Nov 8th – Tickets: ticketmaster.ie kavanaghsportlaoise.com
Roisin Dubh, Galway, Nov 14th – Tickets: www.roisindubh.net/tickets.html
INEC, Killarney, Nov 15th — Tickets: www.ticketmaster.ie
DeBarras, Clonakilty, Nov 20th – Tickets: www.tickets.ie
Walshes Yard, Mitchelstown, Nov 21st–Tickets: www.tickets.ie
Ballymaloe Grainstore, Shanagarry Nov 22nd–Tckts: www.ballymaloegrainstore.ie
Vicar Street, Dublin, December 12th–Tickets: www.ticketmaster.ie
See you there!
Delos