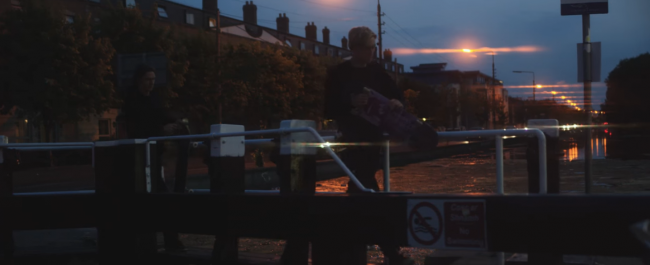 UP-UP-UP-DATE!! New Islands video +festivals!
The last couple of months have been awesome for us, the album that kept us in studios (and off the road) came out to reviews and reactions that blew us away. It took more than 3 years to make 'True Surrender' and we are really proud that it went to no.1 in the independent charts. Thanks to everyone that has posted nice reviews of their own -we really appreciate all the cool things people have said about this album. It's a bit of an evolution for us, and as a result is probably our most open and honest album yet, it means a lot to us that people have reached out to us. Thank you!
You can pick up limited physical copies of the album here: https://wmi.lnk.to/truesurrender and all on your friendly neighbourhood streaming services!
To launch the our single Islands -We've teamed up with Alex Gill and Mike Donnelly for the new single 'Islands' -MDV are behind some amazing work (http://producer.mdv.ie) and Alex has been a big supporter of us (making the gigantic steel 'True Surrender' sign for his album teaser videos you can see on our Instagram). We always thought this track had a really lovely rolling summery groove to it and the video reflects that, with lots of movement and flow. Alex liked the idea of using two skateboarders because they represent a really tight subgroup within society, our two skaters are the "Islands". The video shows them all around Dublin doing their thing, their way and without any care of what others think. You can check out the two skaters here: Gav is on Instagram / James is on Instagram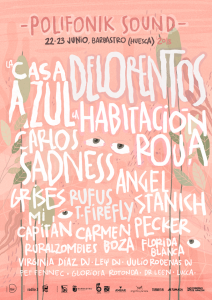 This weekend we are headed back to Spain to headline one of the coolest festivals in Spain (and one of the first festivals we played there): POLIFONIK SOUND! You can get tickets HERE.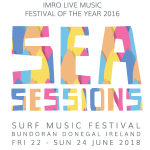 …and after THAT we fly back to Ireland to hit Bundoran, joining Dizzie Rascal, Everything Everything and loads more for SEA SESSIONS! We are on Sunday night, you can get tickets HERE.
We have ALSO announced a German AND Irish tour (Cork, Galway, Limerick, the Olympia Dublin + more) in October/ November AND we are coming back to London to play Oslo, in Hackney, you can check out the details here: https://www.delorentos.net/delorentos-tours-and-gigs/
In addition to being announced for the excellent Independence Festival (with Primal Scream!) and two gigs in the Marquee with the Coronas in Cork, we've a few more BIG gig announcements to come, so keep an eye on Delorentos.net over the coming weeks and months!
Thanks for reading, and (more importantly) thanks for listening,
Nial + delos x