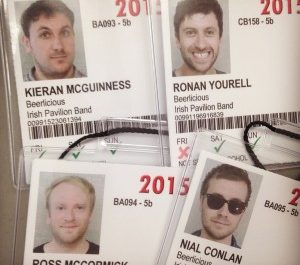 The Old Chapel, New Video and MEXICO!
Hiya,
Firstly we've got to thank you for 2015- we had some of our favourite ever gigs, our best ever Acoustic Tour, Spanish tour, Our first ever sold out London Show, and amazing year with Night Becomes Light!

We've got lots of exciting stuff coming up, starting with a special one-off show in Kilfinane's Old Chapel in Limerick. Looks to be be a unique gig in an amazing setting. Tickets are strictly limited from revelationsrocks.com… And it's our only Irish gig scheduled so far until the summer! You should probably go.
We're also MAD excited to announce we are playing our first Mexico Show– at the Pal Norte Festival, Monterrey on April 16th! (Mister 50 Cent, the Vitamin Water executive, is also playing.) More details to follow, but we cannot wait! It's something we've always wanted to do, and been a little while in the setting up, but we're coming Mexico – we promised!
Finally we uploaded this brand new video for Home Again – recorded at Sofar Sounds acoustic event in Barcelona. It was a pretty magic night, thanks to the Sofar team for having us. (try to ignore the guitar mistake by me at the end, i've been banging my head on the wall all day with it)
We've got loads of exciting stuff coming up, including some serious travelling – it's going to be a busy 2016!
Kieran + Delos
facebook / twitter / instagram