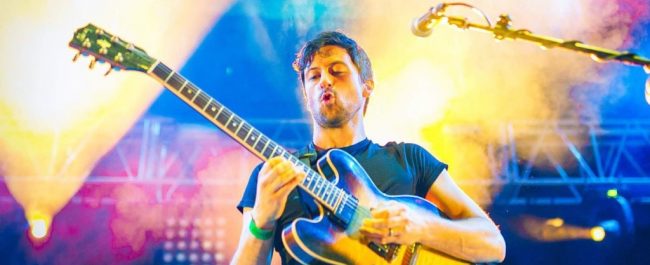 #NightBecomesLight: New Video & Sept 2nd in Germany & the UK!
Hi!
We've had a busy summer, with writing, demoing, and gigging, but we're about to get even busier – On September 2nd we release Night Becomes Light in Germany and the UK. This is huge for us, we're never previously been able to officially release anything in either country, despite gigging loads in each place. We have more to announce, including gigs and singles!
There's loads of stuff going on – we've released a new video for "Valley Where The Rivers Run", Sung by Ross and beautifully animated by Ecluna Productions:
plus videos for "Show Me Love": (Vevo // Show Me Love) and "Forget The Numbers": http://vevo.ly/WG2cxn!
To Pre-order the album in the UK (on iTunes) click HERE and in Germany (all platforms) click HERE. Its also up on Spotify for you lovely streamers.
We've also announced we're returning to MEXICO after our amazing trip there in April, we're playing Corona Capital 2016 – look at the lineup! (we're at the bottom there… ;))


Other than that we have to say thank you to everyone at Sonorama Ribera, Carrickmacross, and Kilkenny Outdoor Festivals over the past few weeks – Great nights and great events! 🙂
Now back to the bunker for more songwriting, see you soon…
K / Delos
VISIT: facebook / twitter / instagram / spotify
PS: what do you call a bear with no socks on? Barefoot. (sorry)