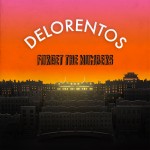 New Single, Song of the Year, Arenal Sound & Night Becomes Light Espania!
Hiya, Good news from us…
Firstly we have to tell you we've announced two of our biggest ever regional Irish shows: The Savoy, Cork on the 18th April & Seapoint Ballroom, Galway, April 25th! Tickets on sale shortly – we're very excited for these special shows- They're going to be great! tickets from ticketmaster.ie
'Show me Love' has been nominated for Song of the Year by the Meteor Choice Music Prize, which is very cool. Rob Kirwan really helped that song explode to life, and its been played loads on daytime radio in Ireland (a rarity for us).
The single was the first time we worked with a Spanish video Director called Antoni Sendra (who We Cut Corners introduced us to). I remember being in Munich when we saw the first cut, and it just BLEW us away. Aaaaaanyway, you can check out all the songs nominated (and us), if you vote you get a chance to win tickets to the event, which is also cool: (click here!)
We are SO EXCITED to be announced as part of Arenal Sound's line up in 2015 along with Rudimental, Ok Go, La Roux, Vitalic and LOADS more. Spain has been a fantasy world for us, where gigs have been amazing –full of enthusiastic and supportive people, and where we've experienced something truly different. You can check it out here :: Arenalsound.com
Its going to be incredible, and it looks like this:
This week we premiered our new video, Forget the Numbers, which was again shot in Valencia by the genius that is Antoni Sendra. Antoni has been fantastic to work with again, full of great ideas and his work always surprises and amazes us. We are Europeans, and often we forget that means we can work with talented people from all over the EU. We really feel lucky to have met Antoni and are really proud of his work.
It's really hard to get a completely different sensibility in a music video, but Antoni did it. You can check it out here, we hope you like it:

Finally we're proud to announce that Universal Spain are the first place outside of Ireland to release the Album of the year nominated 'Night Becomes Light'.
Spain has been the source of some of our best memories, not just as a band, but as people. We always get excited coming over, and we can't wait to be back on tour soon. It's a country filled with cities that are stuffed with life, and rolling countryside that is unlike anything we are normally exposed to.
We always try to do something different for every new country we go to. We can't wait for people to hear this record live – we've played more sold out shows than ever in the last year, and the live set is sounding awesome! Its going to be so much fun to bring that to a different country. We can't wait.
As we mentioned before, we have four shows in Spain during February to introduce the album: 19th in Murcia, 20th in Valencia, Madrid on the 26th & Barcelona on the 28th; more details here! :: click here!
We've got loads of other exciting stuff coming up too,
Talk soon!
Nial + Delos