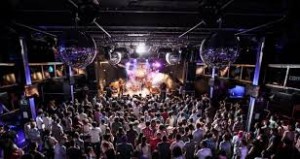 Happy 2015. New Single, Meteor Choice Music Prize and España!!!
Hi all,
It's a busy start to 2015, with loads to tell you about!
Firstly, our New Single, Forget the Numbers is now in the hands of radio DJs throughout Ireland & Spain.
The video for the song is once again being made by the fantastic Antoni Sendra and we're looking forward to unveiling it in the coming weeks… as soon as we have it!
You can listen to it on Spotify >> HERE <<
We're also very excited to announce that we're returning to Spain in February to launch Night Becomes Light and play some shows. It feels like forever since we've been over and we can't wait… We'll be hanging about doing radio, tv, and little live things to let people know about the album! Here are the show dates so far..
19 FEB – Sala Garage Beat Club, Murcia.
Tickets: https://www.ticketea.com/delorentos-en-murcia/
26 FEB – Sala But (Ocho y Medio), Madrid.
Tickets: https://www.ticketea.com/delorentos-ocho-y-medio-sala-but/
28 FEB – Music Hall, Barcelona.
Tickets: https://www.ticketea.com/delorentos-sala-music-hall-barcelonaona/
Finally, news just in, is that Night Becomes Light has been nominated for Meteor Choice Prize – Irish Album of the Year!
With so many great Irish albums this year from the likes of Hozier and Damien Rice, we're really privileged to be included. It's a massive lineup this year, Check out Una Mullally's blog from the Irish Times Newspaper for the lowdown on all the nominees. http://www.irishtimes.com/blogs/poplife/2015/01/07/meteor-choice-music-prize/
We'll have more info on further upcoming shows among other things… From Febuary we're gonna start getting busy, So keep it here!
Delos x