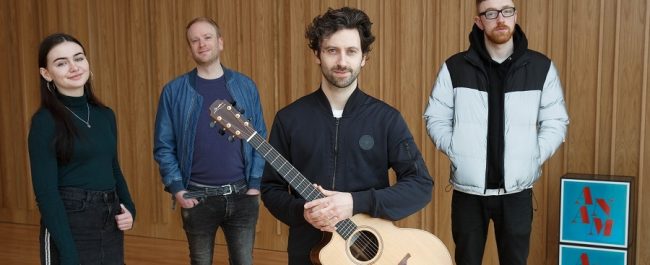 New Dublin gig! + Real Talk on the Choice Prize.
So the big news is that we're playing a very special and different gig in Dublin – Other Voices presents ANAM in DCU on April 4th. It's a Cultural Festival – a real melting pot of a gig – with 5 excellent artists in different genres playing. We thought we were starting to get our recording hats on, but no, cool gigs keep coming in! We're going to make the show very special, with details to come… 😉
You can get limited tickets here: [TICKETS]
Check out this promotional photo where Ro looks like a cool undercover wizard and only Mango has noticed: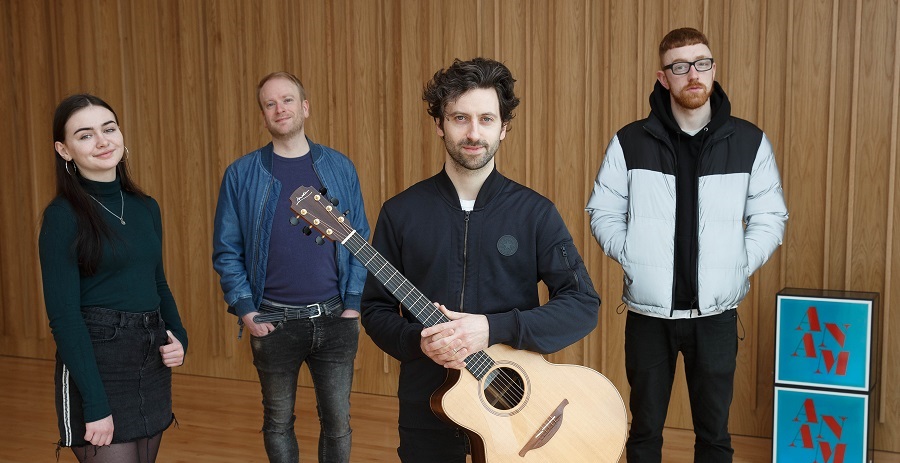 The big thing last week was the Live event of the Choice Music Prize, Which you can watch highlights of on the RTE Player [HERE]. It was a fun time- its a funny mix of an industry night, a live gig, and a tv recording; so the organisers do a great job in running it so seamlessly. We enjoyed it, but felt a bit rushed I guess- It's tricky to get out and play three songs like that, quick on, quick off- and it's definitely a good thing to do, but you just want to stay out and build to something, it can feel a bit weird. We're lucky enough to have done it a good few times at this stage so we know all about it, and really it's more about celebrating Irish music, hanging out with the other acts, and the albums getting credit.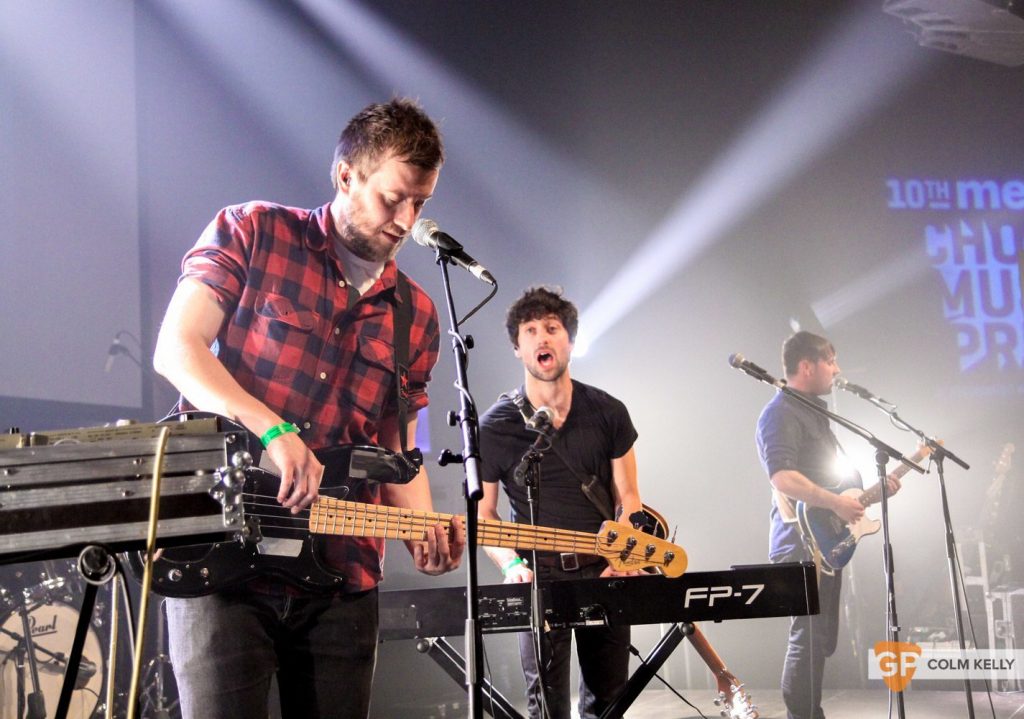 The weird thing is the negative talk around it – its fine to critique the 10 albums chosen (and you can never get this perfect), to discuss the winner (O Emperor's album is a deserved winner BTW), or just criticism of the live event, but criticising the actual Choice Music Prize feels strange- having an award for creative achievement is a GREAT thing- having debate about the artistic quality of the music is really good, and talking about whether the Choice is "working" is a waste of time. It should simply be an award that highlights and promotes the best albums of the year. So what if O Emperor can't "capitalise" on the award? (they have already broken up) Is it an excellent album? Deciding between alt-rap, a jazzy blues release, hip hop, or folk is like choosing between apples and oranges, so you can only look at the integrity of the release, and there's a freedom and confidence in the O Emperor album that adds to that. It's a left-of-mainstream award by its nature, so any award show is not going to be selling out the 3Arena. Most of the overall criticism seems to come from the people who care about it the most- and while there are flaws (personally, I wouldn't choose just one "winner", some years 10 albums are too many, some years not enough, why not have a set of gigs rather than one, etc) and there should be space for criticism, but fundamentally, the Choice Music Prize is a very good thing for Irish Music and rewards artistic endeavor, and should be supported. If it's not supported (and helped to evolve) then it will be gone, and streaming numbers will be the sole metric that people pay attention to.
Anyway – yay for interesting artistic music! 🙂
-Kieran
Much Love xxxx