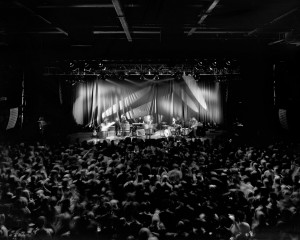 Hiya,
The big news is that following on from an unforgettable Electric Picnic, we'll be playing our biggest ever Irish headline show to date in Vicar Street, Dublin on the 21st December!
We made the announcement live on air with Tony Fenton, on Today FM yesterday. Tickets are on sale now: >>>> http://www.ticketmaster.ie/Delorentos-tickets/artist/1192554 <<<<
Electric Picnic was one of the highlights of what's turning into an amazing year with Little Sparks. Thank you to everyone who made up an incredible audience!
Somehow in our exuberance, the giant polystyrene "delorentos" ended up in the crowd. By all accounts they cropped up in some funny places around the festival. Here's a few pics we've been sent! (we don't know who these people are but they seem very nice)
Playing festivals is something we really love, especially since we've got the opportunity to do it in countries outside Ireland, like the US, Canada and Europe. There's nothing like playing to a home crowd, and Electric Picnic is special – not just because it's Irish, but if we weren't playing we'd be in the crowd anyway. There are some lovely write-ups on the show in the papers and on blogs, but we're not gonna post them here (you can find them if you search), Sometimes all you need is to remember how good it felt.
This weekend we're headed to SouthPop,  Isla Christina, Heulva and Klutxa Kultura, San Sebastian in Spain and we're very excited about returning. Our Spanish experience so far this year has been nothing short of amazing, and we're delighted to be asked back. With trips to Germany and Holland coming up too, we're racking up the air-miles. 🙂
We'll give a full update next week, but we wanted you to hear the good news first.
Ro & K & Delos
Ps- just a reminder to visit http://delorentos.bandcamp.com and grab the album if you haven't already! Take care…