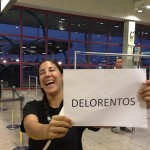 Vicar St, Winter Tour & gigs gigs gigs!
Ladies and Gentlemen,
without further ado,
Let us introduce our winter tour! […we're either gonna call it the Bullet in a Gun tour or the Bullet tour.. we haven't decided.. suggestions welcome below… 🙂 ]
Dec 7th – Dolans, Limerick (Doors 9pm Tickets: http://bit.ly/Q1yFK9)
Dec 8th – The Pavilion, Cork (Doors 9pm / Tickets: http://bit.ly/PPps45)
Dec 13th –Roisin Dubh, Galway (Doors 9pm / Tickets: http://bit.ly/UmJLHv)
Dec 14th – Derry, Masons (Doors 9pm / Tickets: http://bit.ly/R55vcr)
Dec 15th – Belfast, Limelight (Doors 7pm / Tickets: http://bit.ly/QrCFAs)
Dec 20th – Dundalk, Spirit Store (Doors 8pm / Tickets http://bit.ly/QrCRQk)
Dec 21st – Dublin, Vicar Street (Doors 7.30pm / Tickets: http://bit.ly/QHEVnE)
Dec 22nd – Waterford, Forum (Doors 9pm / Tickets: http://bit.ly/Q1GoYE)
Dec 27th – INEC – Gleneagle Hotel, Killarney (Doors 9.30pm / Tickets: http://bit.ly/Q1BlY4)
Dec 28th – Castlebar, Ruby Room, TF Theatre Royal (Doors 8pm / Tickets: Downtown Records)
(Photo by Bob Dixon –  www.bobdixonphotography.com)
We're very proud to announce these shows, and right in there, on the 21st December is our biggest ever headline show, At Vicar Street in Dublin. We're also playing our biggest headline in Cork, in the Pavillion! If you want to go see us you need to grab your tickets now on the links above!
Thanks to the year that "Little Sparks" has given us we're excited and happy and proud to be able to go out and play around the country… we promise we'll make sure they're nights to remember!
This week we're also doing a run of interesting, different shows – we're playing Arthurs day on Thursday in the Mercantile, Dublin, Guinness live in Kings head, Galway on Friday, and a special show in Skerries Mills, Dublin on Saturday!
All of our shows (including a return to HWCH) are up on delorentos.net/index.php/shows  so come down! 🙂
Aside from upcoming gigs, we played LIVE on the Paul McLoone Show on Today FM and at the Valentia Island Festival, both were real good fun, and then abroad again with shows in Spain and Germany in the last few weeks… hello to all the new friends we met and thanks to everyone who had a listen! We pretty much wrecked ourselves in Spain, time to start looking after our bodies a bit i think…
At the moment we're working away on acoustic songs, some new songs and some old songs with respect to the shows ahead… we need to bury our heads in the (song) books for the next while. 🙂
Finally, to make space we're clearing off everything on the bandcamp – http://delorentos.bandcamp.com/ all can be yours for nuthin' (or nearest offer!)
Thanks to Dan & Leagues for helping us set up these shows, our biggest ever run of gigs, & thank you for reading! See you on the tour!
Kieran & Delorentos
www.delorentos.net