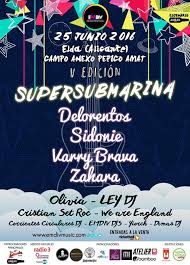 Summer is Coming; New Festivals & gigs & releases!
Hi!
We've had a busy month or two – with releasing Night Becomes Light in Mexico and gigging and touring around there in April. It was an incredible experience and thanks to everyone who came out to see us and gave us a listen! It was also a cool feeling to be a brand new band to people, that's always cool, people are discovering you for the first time and getting into it. Thanks also to Caroline Records, Alvaro for looking after us, all the cool media folks we met, and Two Door Cinema Club for giving us a another gig out there!
You can watch our oscar winning* Tour diaries here: facebook.com/Delorentos/videos
Anyway, we're already planning the return….
In the meantime, we've announced loads of Summer shows – Including Irish shows in June at Bandon Festival and Ravelóid 2016….
… and Spanish shows in Murchante (Festival Gradual), Alicante (EmDiv Fest), and Huesca (Polifonik Sound) across June…
Plus loads more over the Summer and much more to be announced! You can get all the ticket details on the sidebar over there >>>>
We're gonna have some pretty exciting news in the next blog about the next two countries we're releasing Night Becomes Light in in a few months… Any guesses? Any suggestions?
Other than that we've restocked the music on our Merch Shop (click here for merch shop) (wooo!) and put up loads of pics (click here for instagram)….
See you soon!
Kier // Delorentos