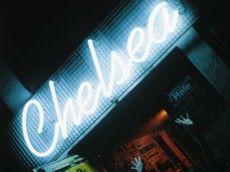 Setting up for the summer.. Austria, France, Spain & Ireland!
Hi!
Well, i guess the main news is that we've started album four. Started. We've begun to play the new stuff together, and we'll continue to do that over the summer and beyond. It is, as ever, exciting and scary and weird and everything else, but right at the start of this process we (well definitely "I") have thought about the kind of songs we'd like to write, release, and play…. all that we can say is that we're going to work very hard on it, and try to be as creative, innovative and interesting as possible and, as much as possible, just let the album form itself.
Anyway, there's tons of life in Little Sparks yet and we'll be visiting Austria for the first time this month, playing in the Chelsea club, Vienna. Cannot wait to get there. (We'll probably make a few Midge Ure "Ooohhhh Viennnaaaaa" jokes while there, to ever-diminishing laughs.) After that there's a packed summer of gigs in France, Spain and elsewhere, as well as festival appearances in Ireland – most notably supporting Bruce Springsteen in Kilkenny in July. What an honour!
We've also announced that we'll be playing a big Dublin headline show, in the fantastic Vicar Street, in November. It's a first for us to put a show on sale 6 months in advance, but we wanted to make sure it was special, so we didn't want to rush into it!
Grab your tickets here right now this instant: http://www.ticketmaster.ie/ !
All gigs will be announced on our shows page as soon as they are confirmed, there's loads to come, including lots more International and Irish shows.
As ever, if you'd like any T-shirts, CD's, magazines or signed stuff visit here: http://delorentos.bandcamp.com/
Anyway, we'll see you soon, take care!
Kieran
Delorentos