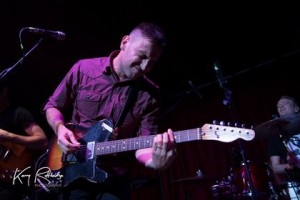 NYE Whelans… (& murmurs and whispers…)
Hiya,
We've just announced we're playing Whelans, Dublin on New Years Eve this year – ten years after we played NYE there! We can still remember it, it feels both a million years ago and like yesterday, and it preceded an amazing and busy year… which we're thinking next is going to be too…
Tickets are of course limited and available here: http://www.whelanslive.com/index.php/delorentos-new-years-eve/
(Photo by Gar Byrne) We are *actually* drinking tea in this picture, its not showbiz fakery.
ANYWAY, We have a lot of stuff coming soon… for people who like music and/or melodys it might be a good time to follow our twitter (@delorentos) and our facebook (facebook.com/delorentos).
In other news, we've been getting ourselves back out on the road, with recent visits to the CoClub in Oldcastle, the Spiegeltent in Wexford, and The Rory Gallagher Theatre in CIT Cork.
(Photos by Kenny Ruttledge) We look a bit serious in these pics, but it was really great fun too, along the intense alt rock.
At the Co Club show – (a pretty special local night of creativity, including poetry, music, and wood turning!) a nice man in his 70's stood beside us at the stage with a pint in his hand as we sang, saying "lovely, great music, go'on, great voices, ah jaysus, lovely" repeatedly for our entire set. He was as loud as the songs at times, and it was pretty much the best review we've ever gotten. Everyone else needs to up their live commentary game.
Anyway, Get your tickets now and see you there… more news coming soon…
Kieran + Delos