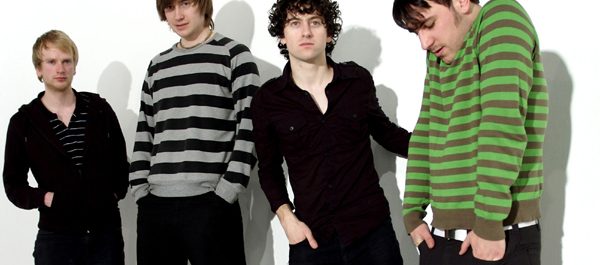 New Shows, New Single, New Video!
We've got some good news – we've a new video, a new single, and we're going on tour!
Our new single, "Show Me Love" is currently Top 20 in the Irish National Airplay Charts (thank you good radio people) while the accompanying video was made Spanish director Antoni Sendra: (and we're very proud of it!).
Check it out if you haven't seen it here:

(This is 'Ireland only' just for right now – we're looking forward to getting it out everywhere soon)
Anyway here's the tour, our favourite ever venues plus some new visits!: (Tickets for all shows on sale on Monday September 8th). We're putting together lots of stuff to try and make it our best ever.
NIGHT BECOMES LIGHT TOUR
Cyprus Avenue, Cork, Oct 24th – Tickets: http://e1.ie/2r6m
Dolan's, Limerick, Oct 25th –– Tickets: https://dolans.ie
Number 1 Bar, Mullingar, Oct 31st-Tickets: http://www.facebook.com/number1.mullingar
Set Theatre, Kilkenny, Nov 1st – Tickets: entertainment.ie / Rollercoaster Records
Spirit Store, Dundalk, Nov 6th – Tickets: www.spiritstore.ie
Shortts, Waterford, Nov 7th –– Tickets: www.crystalnightclub.ticketabc.com/
Kavanaghs, Portlaoise, Nov 8th – Tickets: ticketmaster.ie kavanaghsportlaoise.com
Roisin Dubh, Galway, Nov 14th – Tickets: www.roisindubh.net/tickets.html
INEC, Killarney, Nov 15th — Tickets: www.ticketmaster.ie
DeBarras, Clonakilty, Nov 20th – Tickets: www.tickets.ie
Walshes Yard, Mitchelstown, Nov 21st–Tickets: www.tickets.ie
Ballymaloe Grainstore, Shanagarry Nov 22nd–Tickets: www.ballymaloegrainstore.ie
Vicar Street, Dublin, December 12th–Tickets: www.ticketmaster.ie
We can't wait to play you the new songs, we've been itching to get out to play them all summer, and aside from a few quiet shows we did, they're still fresh and ready. As regards the album, we'll have another announcement for you in a few days…
See you soon,
Delos