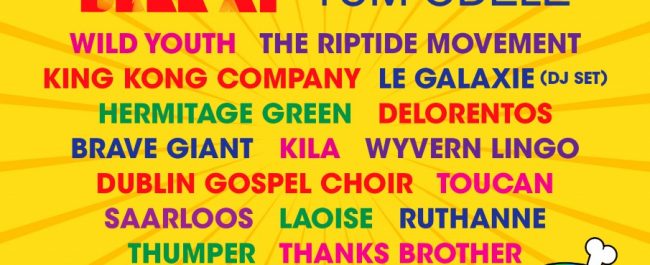 Festival Love & the Album aftermath… :)
Hiya –
After a little break over the past month or so, recovering post True Surrender we had some space and time to do some family and friends stuff and now we're re-entering the practice space. We've got lots that we can tell you about, and lots we can't – yet!
Firstly come to our summer shows in Donegal, Clare, Kerry, and Wickow! Four of the counties we didn't really visit over the last year, we promised we would and here it is!
https://www.delorentos.net/delorentos-tours-and-gigs/
Buncrana 2019

Marquee By The Sea 2019

Kaleidoscope

On a Personal note, The crazy thing about album touring, playing runs of shows and really regular gigs, is that it's fairly constantly busy – the emails and social media is buzzing, and you have a certain type of mindset- weekends are blocked off for months, practice days are booked up, you always have the guitar and your bag by the door, even if on that day or weekend you've got a day off. Then, when you reach the end of the tour – it's quiet. The internet stops waving at you, there are no urgent messages nudging a reply to, the merch calms down, and there are no trips to the post office planned. Did it all really happen?
You hang around the house and get into another (lovely) family routine, put the phone down and (in my case) try to start cleaning up the garden or painting the shed or whatever. As the requests to go on radio and tv start to calm down, you have to restart your creativity routine again, and that can be challenging. We're at that point now, a list of songs started, tentatively picking our way through, making uncertain sounds and over-analysing whether it's working or soulful or honest or different. Then a song comes out like the new [Girl Band] song or the [Lazarus Soul] single, and you think, hang on, is this good enough? All those kinda questions swirl around until you start to see life and little victories, so, we're wading back into that feeling now!
The fun stuff right now is the gigs, so we'll be announcing more as we go – but we're looking forward to seeing you over the next month for more like this from last month in Lost Lane:
See you soon! Kieran (+ Delos)
ps – check out this playlist of tunes that we're into right now: [Now Listening]