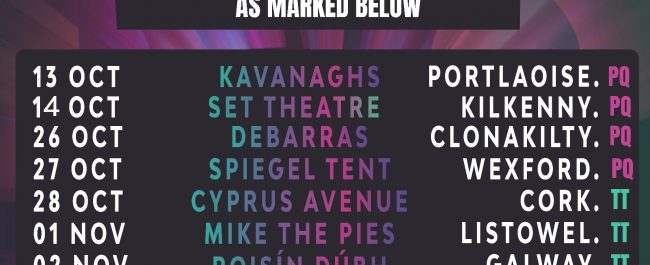 Autumn tour SUPPORTS + SOS is out now!
Hi!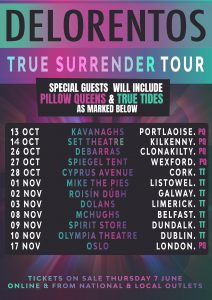 The good news this week is we've announced the supports for our Irish/UK gigs – we'll be playing with two Brilliant bands: Pillow Queens and True Tides at all the dates from Dublin to Cork to Belfast to London!
Pillow Queens will join us in Portlaoise, Kilkenny, Clonakilty, Wexford, and London, and True Tides will join us in Cork, Kerry, Galway, Limerick, Belfast, Dundalk, and Dublin's Olympia!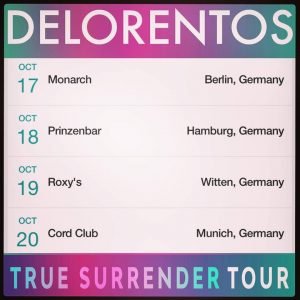 It's getting close, we're deep in rehearsals, and it's going to be pretty special… new songs, new lineup, new instruments….. 🙂 [we'll have more details on our Berlin – Hamburg – Witten – Munich German dates soon] Don't miss out: get your tickets now!
https://www.delorentos.net/delorentos-tours-and-gigs/
The other news is that we released SOS as our new single from True Surrender! For the video, our friend John Broe followed us around in the lead up to Electric Picnic and on the day itself – it turned out great, and strangely kinda affecting, it's more personal than we expected, which was a nice additional bonus. (Plus you get to see Tully, who will be playing keyboards on the tour, and Emily & Orla who will be singing!)
You can also check it out on Spotify here: spotify.com/album/TrueS or buy it here: Buy SOS!
Looking forward to seeing you at the gigs…. 🙂
Kieran + Delorentos