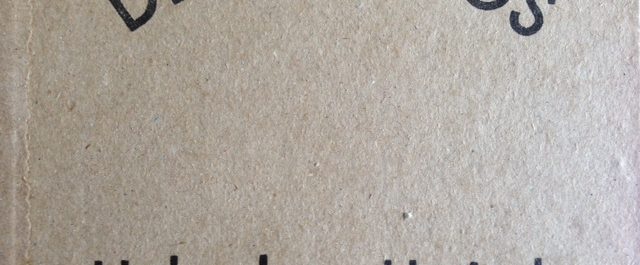 Unbroken, Untied – out Saturday 19th April!
Hi!
We've some exciting news: this Saturday 19th April, as part of Record Store Day we are releasing a special limited edition CD of acoustic recordings entitled "Unbroken, Untied.".
These sessions have been a labour of love over the last two years – from arranging and recording the songs, to devising and sourcing the packaging. We're really proud of the end result and we'd love you to hear it!
"Unbroken, Untied." Includes 4 brand new songs, never heard before, along with a selection of songs from each of our three albums – including Secret, Bullet in a Gun and Petardu. We're also assembling the package in a hand-stamped papier-mache box with tri-fold artwork included, with photos of the band and by the band. It looks savage.
There will be a total of 147 individually numbered physical copies spread across a small selection of Irish Record Store Day shops. (147: because we broke 2 and 1 went missing).
When they are gone they are gone, there will be no more of this edition! Get in early on Saturday and celebrate and spread the word about the unique culture surrounding independent record stores!
Check out http://www.recordstoreday.com for more details.
"Unbroken, Untied." will be available at the following shops on 19th April:
Tower Records, Dawson Street, Dublin 2
Freebird Records, Wicklow Street, Dublin 2
Rollercoaster Records, Kieran Street, Kilkenny
Zhivagos, Shop Street, Galway
Plugd Records, Triskel Arts Centre, Tobin Street, Cork
Ross, Nial, Ro, and Kieran
Delorentos
www.facebook.com/delorentosmusic
www.twitter.com/delorentos