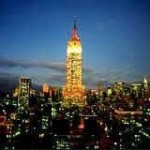 Choice Awards, USA, Canada & Russia!! да!
Hiya,
We've spent the last few weeks putting the finishing touches to the recordings of new acoustic re-workings of tracks from Little Sparks, as well as a few of our favourites, (for an acoustic album) and we've (gently) begun the process of writing new material. The scary exciting process. We're getting as much done as we can, before a really busy month of March…

Irish Song of the Year 2012 on MUZU.TV. (you have to pause and scroll for each act…)
Starting with the Meteor Choice Music Awards in Dublin on the 7th, (where, as well as being up for Album of the Year, now 'Care For' has also been nominated for Song of the Year!) we depart the next morning for a three week tour in the US and Canada, taking in gigs in New York, Austin, Texas and Memphis, then ending with our first ever show in Moscow, Russia. All the gigs and tickets are listed in our Shows section. Gonna. be. amazing.
Being nominated for best Irish album at the Erics and the Meteor Choice was a really nice way to cap off a great year with the album and so we decided to celebrate by making the title track available for free download right here. Simply subscribe to our mailing list at the top of the page… and it's yours!
We've also made a video for the track Little Sparks using footage compiled by ourselves and Delo fans along the way. Edited and Produced by Eamonn Gray; Its got a "day in the life" feel to it…. All shot in Spain, check it out.
Anyway, thanks for reading, We'll be posting regular updates from the tour, as well as further details on how the acoustic tunes will be unleashed, so keep it here… спасибо!
Grab the album and anything else you'd like here! http://delorentos.bandcamp.com/
Ro
Delos x
(Слава Богу, для интернет-переводчиков)